Normally the winter is my most productive time for yarn crafts.  It's so nice to sit inside under a blanket and knit a warm sweater or a pair of socks that I'll get to wear (or give!) as soon as they're finished.
This winter I moved, and it has totally sapped my energy.  I finally got around to finishing a project this past weekend, and it's suddenly too warm to wear it!  That's OK – it'll be back to below freezing next week.
Anyway, in the interest of sparking some creativity (for myself and for the reader), here's my new sweater.  I'll be wearing it next week, when the snow returns.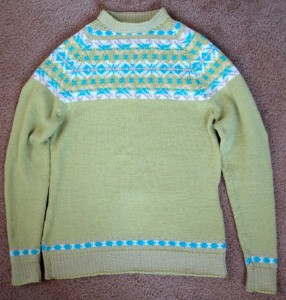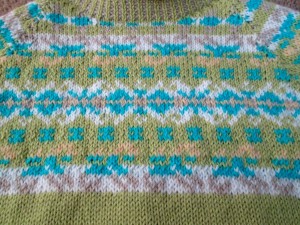 You can view the color work chart here.
What have you been up to this winter?  Send me an email to share your current projects.